Sabo - Tableware set - Citrus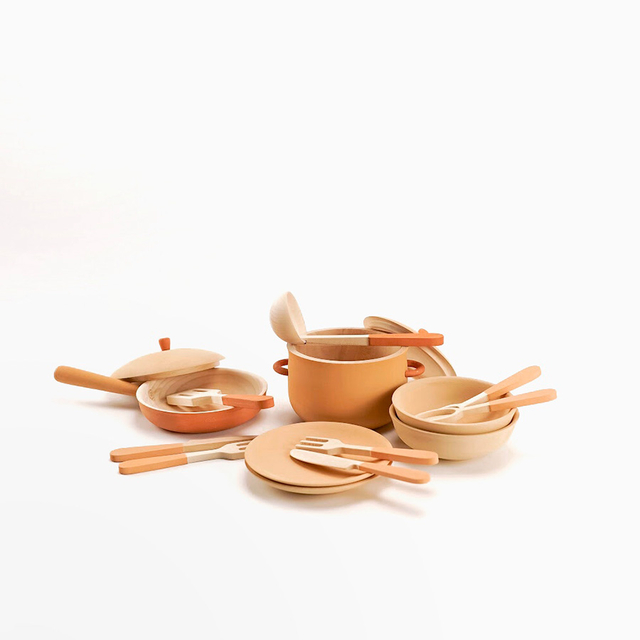 Sabo - Tableware set - Citrus
Diverse, stylish and very pleasant to the touch.
Each toy is perfect for child's hands, which is important for the process of play and development. And time will fly by during the kitchen play.

Create your own toy corner full of inspiration with new tableware sets.

The set includes:
- a saucepan and ladle
- a frying pan and a spatula
- two deep plates
- two flat plates
- two spoons
- two forks
- two knives

Size:
Saucepan with lid: 12 x 12 x 10 cm
Frying pan with lid: 12 x 12 x 4.5 cm *without handle
Deep plate: 10.5 x 10.5 x 3 cm
Flat plate: 11.5 x 11.5 x 1.5 cm
Set weight: 0.4 kg

Paint: non-toxic water-based paint
Recommended age: from 3 years
Material: wood (linden or birch)

The toys are certified. Made in Ukraine.

Note:

Colors may vary slightly from images (depending on screen settings and lighting on the day of shooting).
The paint does not cover the pattern of the tree, adding features and uniqueness to the toy.
The toys are carefully polished so that they are pleasant to play with and hold, but sometimes they can be a little velvety to the touch - it always depends on the wood and the complexity of the toy shape.